Marina's love of music began when she entered a music school in her hometown of Kutaisi, in the Republic of Georgia at the age of six. She had one of the best music teachers who encouraged her to work hard and to always give the best performance that she could. After seven years of piano practices and recitals, her life took her far away from the music world.
Marina graduated from Tbilisi State University with honors and holds a Master's degree in Journalism. She worked at the United States Embassy (USAID) and at many international financial companies. Five years ago she moved to the Bay Area with her husband and two kids.
Marina feels honored to have the opportunity to connect with music once again and become a part of the Inspire Academy team which helps students achieve both musical and personal success.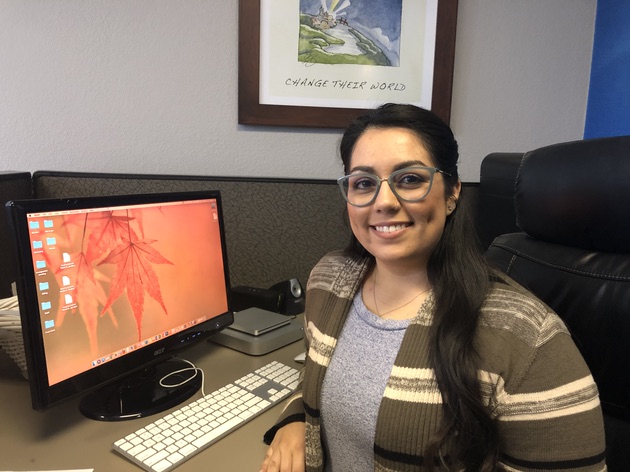 I've had the privilege of being born and raised here in the Bay Area's diverse community. Coming from a long line of self-taught Latin percussionists, I was introduced to music at a very young age. I followed in my family's footsteps for many years by joining my school's band.
I became consumed with academics and sports, and so my love for practicing music was set aside temporarily. Academics, however, has not stopped as I am pursuing a degree in Business Administration.
It is great to be at Inspire Academy, where music comes alive in an environment that I love. I'm excited to be able to support the students and their families in their musical pursuits and to be involved in the music world again!